We look forward to welcoming you to Berlin and to our university. EuroSEAS 2019 will take place right next to Humboldt-Universität's main campus in the heart of the city, only a five-minute walk from the central Friedrichstraße train and underground station. Our conference venue is located at Dorotheenstraße 24, looking out onto the Hegelplatz park area.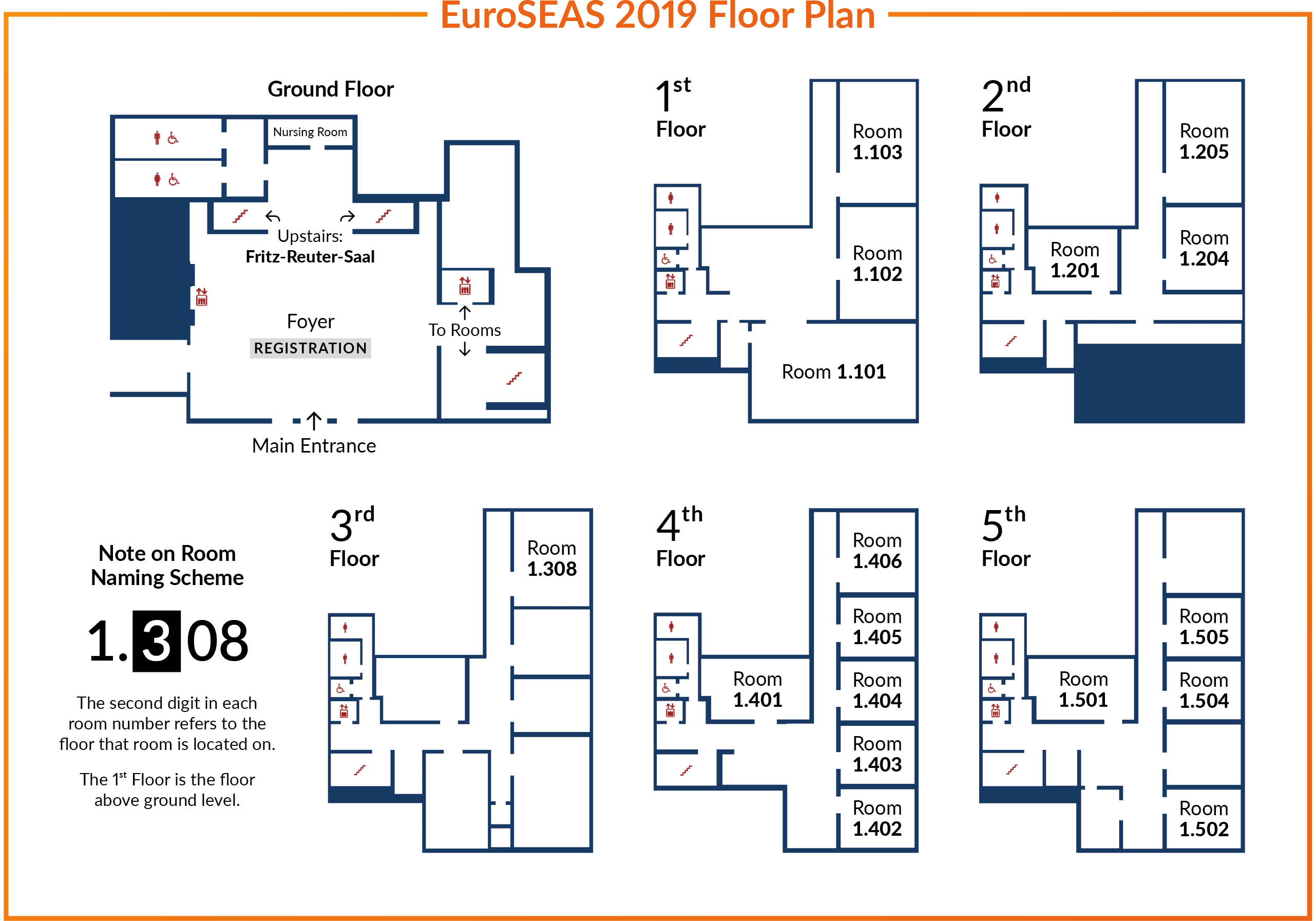 Panels and events will be held inside 16 seminar rooms as well as two large auditoria, the locations of which are indicated in the plan above. What happens in each room can be viewed on the Rooms page. The downstairs foyer provides space for the registration desk and our book publisher fair, while lunch and coffee stations will be available on multiple floors.
Click here to read our run-up email with detailed information on the conference venue.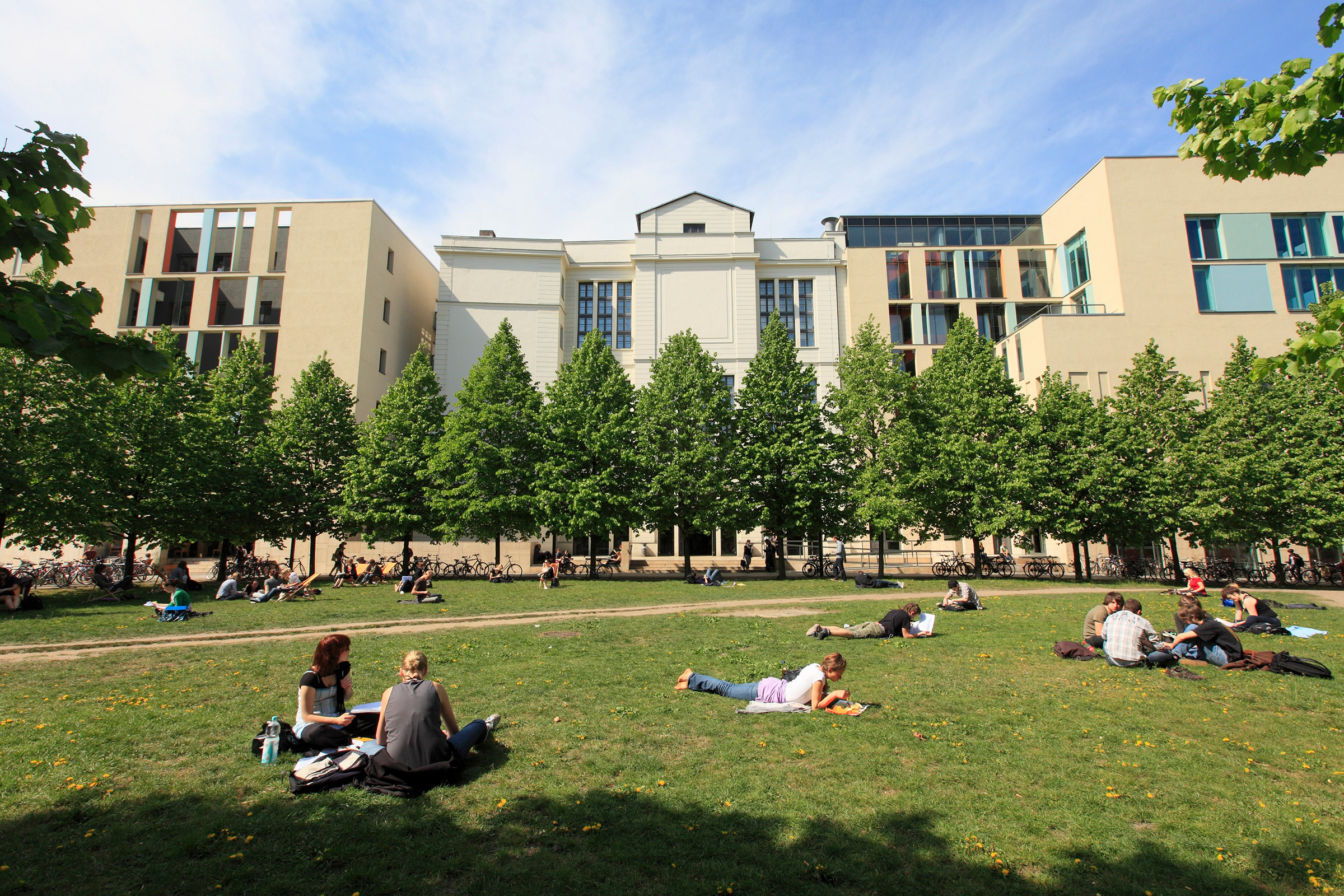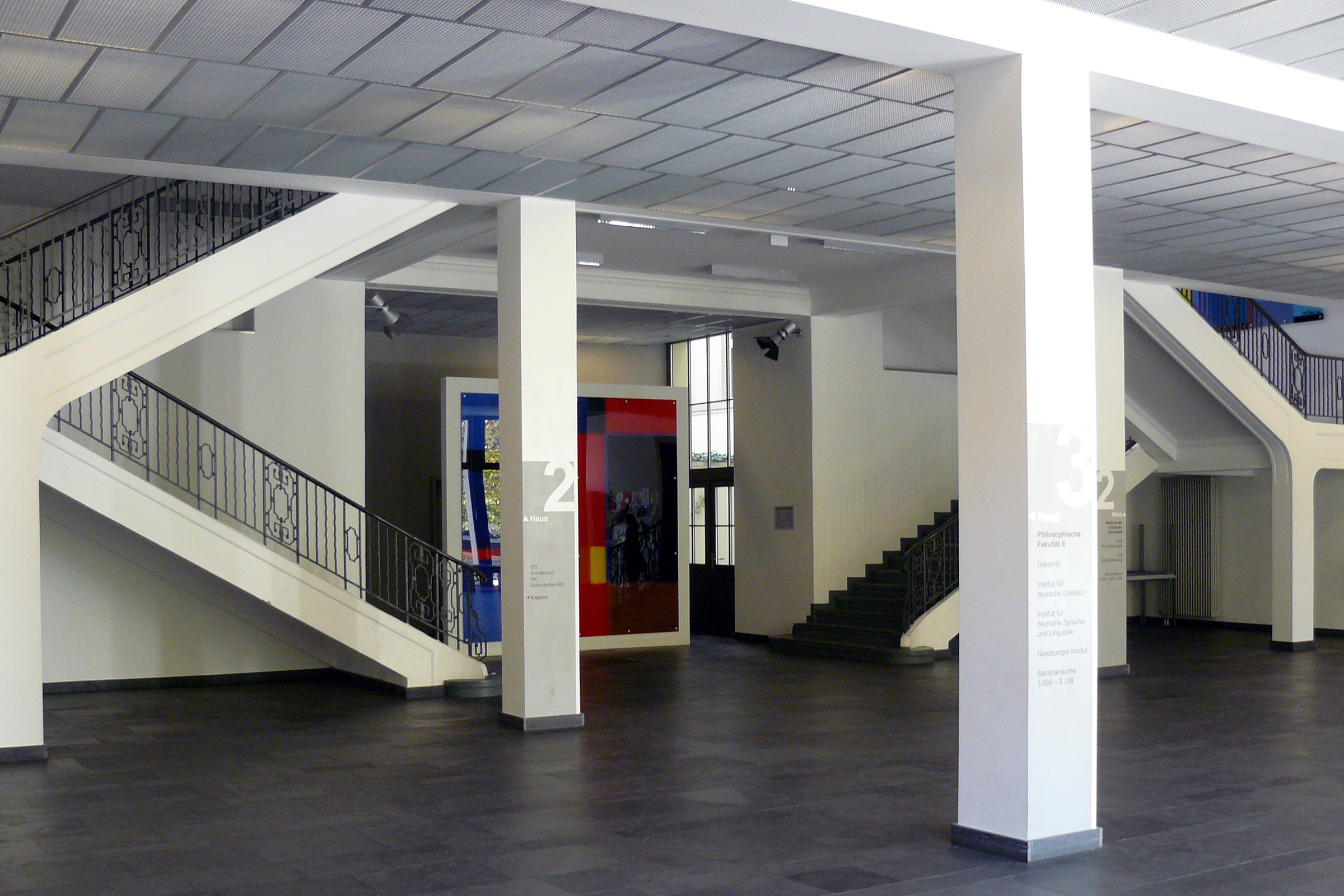 Opening Reception
For the opening reception, we are pleased to invite you to Langenbeck-Virchow-Haus, a historic building originally constructed by the Berlin Medical Association in 1915, which was re-opened in 2005 after extensive restoration. We look forward to keynote speeches by Caroline Hau and Khin Zaw Win as well as our book prize ceremony in the building's grand auditorium, and a subsequent reception with food and drinks.
Please note that due to safety regulations, our keynote venue is unfortunately limited to 500 participants. A video transmission of the entire evening program will also be offered at the main conference venue, with catering available at both locations. If you wish to choose which venue to attend, please register at the registration desk as early as possible.