We look forward to welcoming you to Berlin and to our university. The conference will take place right next to Humboldt-Universität's main campus in the heart of the city, only a five-minute walk from the central Friedrichstraße urban train and underground station. Our conference venue is located at Dorotheenstraße 24 (the building in the back of the picture below), looking out onto the Hegelplatz park area.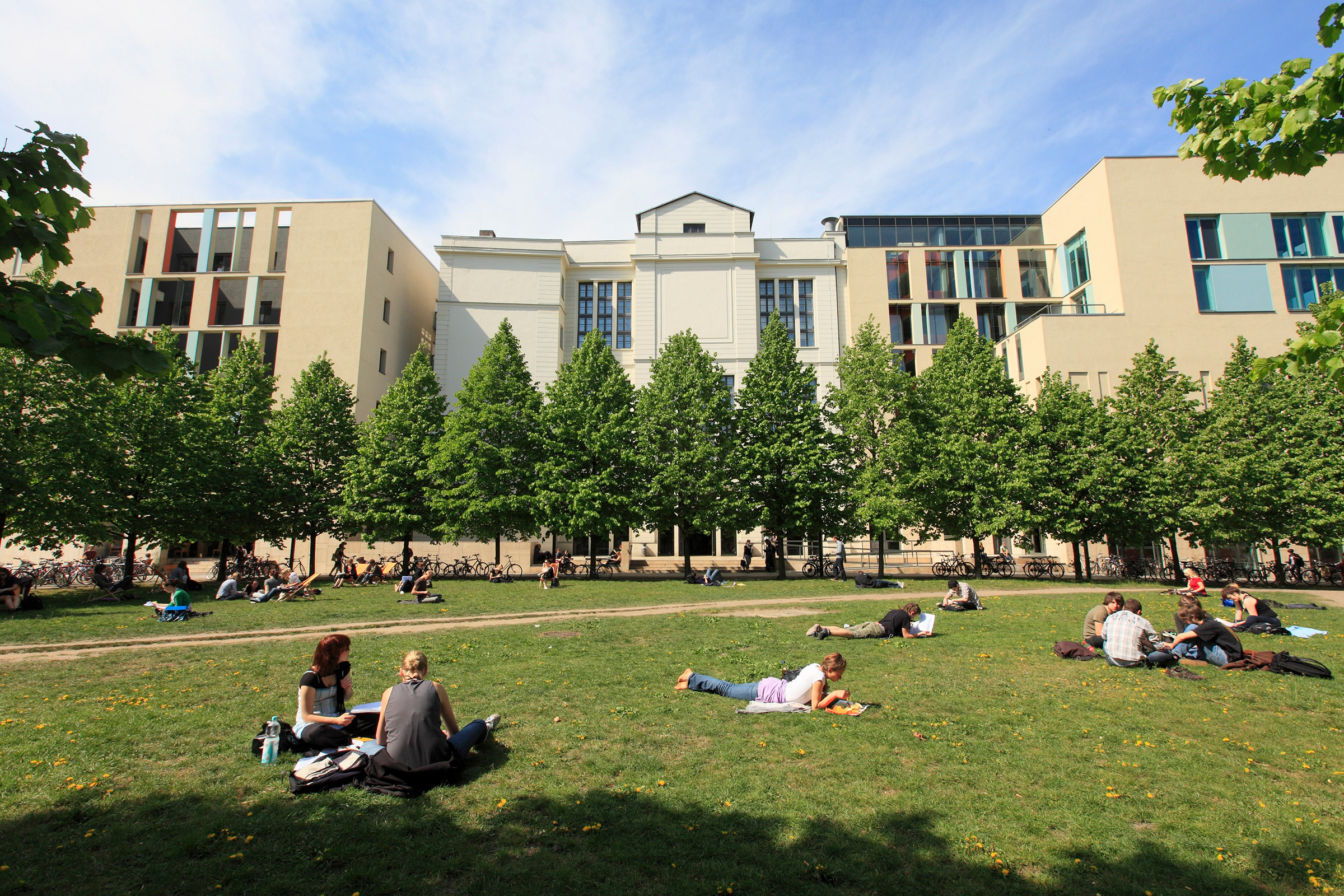 Panels and events will be held inside 18 modern seminar rooms as well as two large auditoria. Spacious hallways offer room for coffee breaks and – on higher floors – great views of downtown Berlin. The downstairs foyer provides space for registration, lunch break and the book publisher fair. Additionally, you are very welcome to appreciate the (hopefully) fantastic summer weather on the grass right outside the building.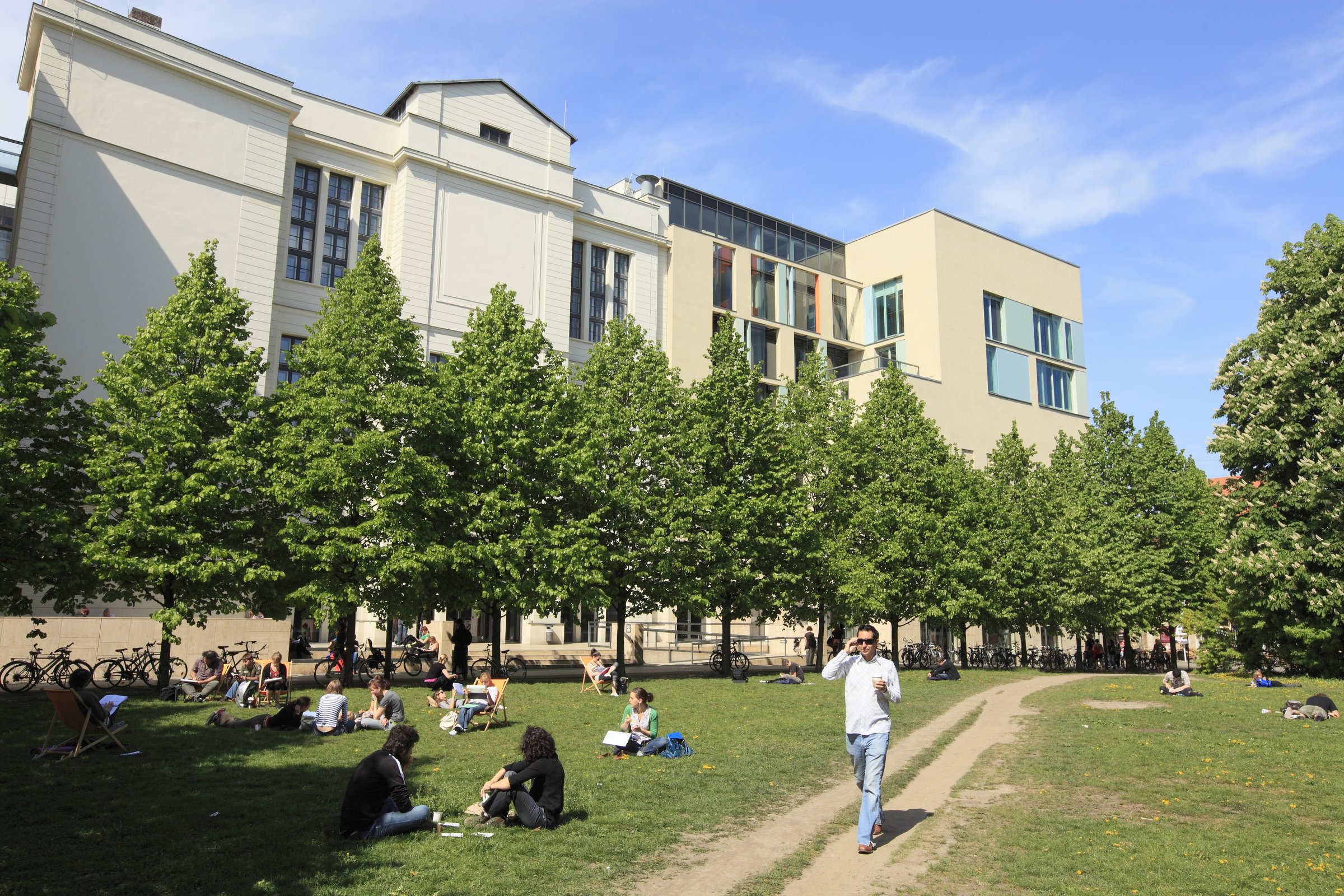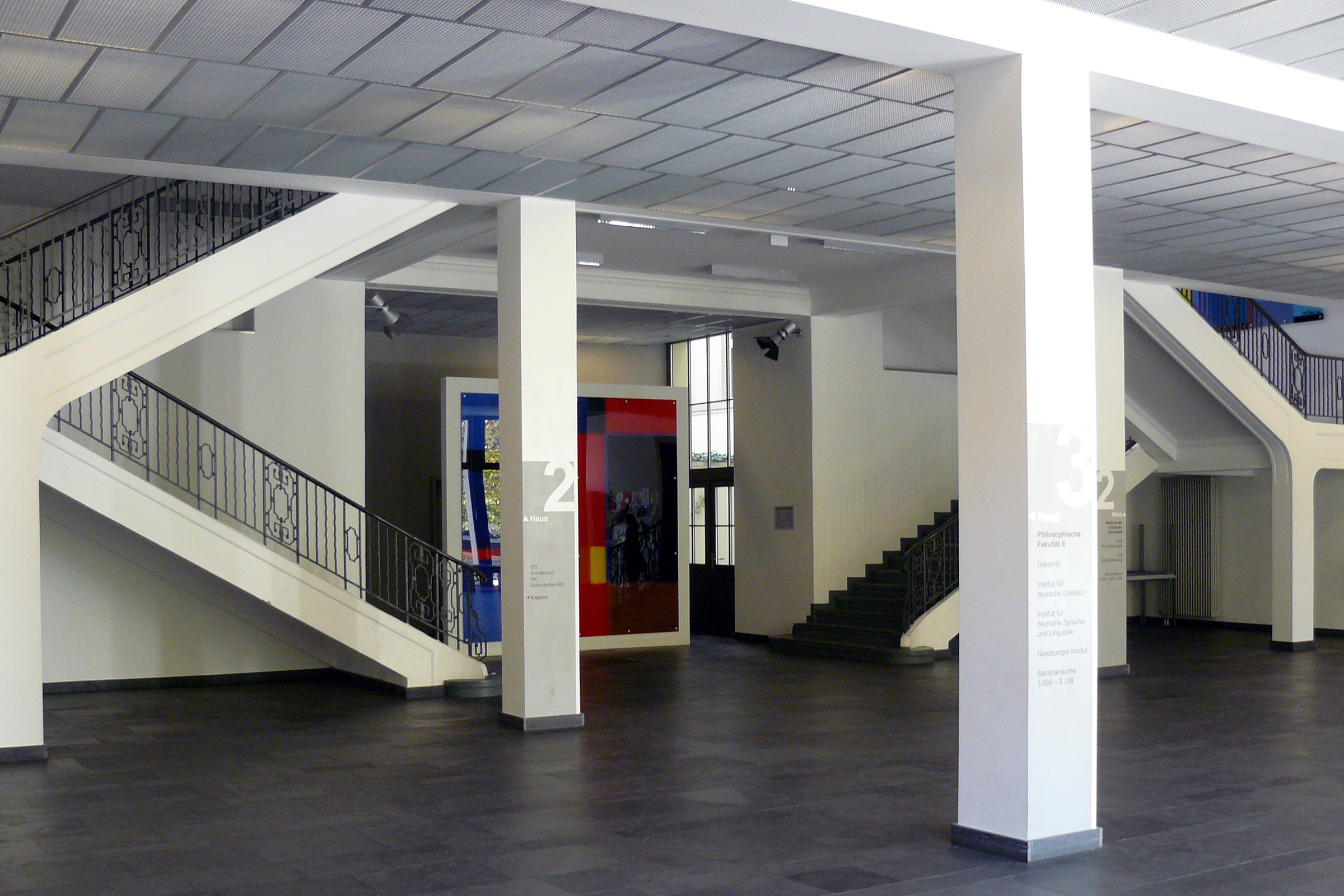 In case you are looking for a place to stay during the conference, please check the Travel Page for more information. There we will also be announcing a supplementary program for Saturday after the conference (14 September 2019), if you are interested in combining your trip with a tour of Berlin.
Keynote Address
For the keynote address, we are pleased to invite you to Langenbeck-Virchow-Haus, a historic building originally constructed by the Berlin Medical Association in 1915, which was re-opened in 2005 after extensive restoration. We look forward to our keynote speakers Prof. Caroline Hau's and Dr. Khin Zaw Win's presentations inside the building's grand auditorium.